Below you'll find all the information on my top 10 reads of 2016.
These are in order of when I read them.
---
The Bands of Mourning – Brandon Sanderson
My Rating: 5 stars
The Bands of Mourning are the mythical metalminds owned by the Lord Ruler, said to grant anyone who wears them the powers that the Lord Ruler had at his command. Hardly anyone thinks they really exist. But now a kandra researcher has returned to Elendel with images that seem to depict the Bands, as well as writings in a language that no one can read. Waxillium Ladrian is recruited to travel south to the city of New Seran to investigate, and along the way he discovers hints that point to the true goals of his uncle Edwarn and the shadowy organization known as The Set.
---
Asleep – Krystal Wade
My Rating: 5 stars
"To cure fear, you must use fear." 
Rose Briar claims no responsibility for the act that led to her imprisonment in an asylum. She wants to escape, until terrifying nightmares make her question her sanity and reach out to her doctor. He's understanding and caring in ways her parents never have been, but as her walls tumble down and Rose admits fault, a fellow patient warns her to stop the medications. Phillip believes the doctor is evil and they'll never make it out of the facility alive. Trusting him might be just the thing to save her. Or it might prove the asylum is exactly where she needs to be.
---
The Deepest Cut – Natalie Flynn
My Rating: 5 stars
'You haven't said a single word since you've been here. Is it on purpose?' I tried to answer David but I couldn't … my brain wanted to speak but my throat wouldn't cooperate…
Adam blames himself for his best friend's death. After attempting suicide, he is put in the care of a local mental health facility. There, too traumatized to speak, he begins to write notebooks detailing the events leading up to Jake's murder, trying to understand who is really responsible and cope with how needless it was as a petty argument spiralled out of control and peer pressure took hold.
Sad but unsentimental, this is a moving story of friendship and the aftermath of its destruction.
---
Because I Love You – Tori Rigby
My Rating: 5 stars
Eight weeks after sixteen-year-old Andie Hamilton gives her virginity to her best friend, "the stick" says she's pregnant.
Her friends treat her like she's carrying the plague, her classmates torture and ridicule her, and the boy she thought loved her doesn't even care. Afraid to experience the next seven months alone, she turns to her ex-boyfriend, Neil Donaghue, a dark-haired, blue-eyed player. With him, she finds comfort and the support she desperately needs to make the hardest decision of her life: whether or not to keep the baby.
Then a tragic accident leads Andie to discover Neil's keeping a secret that could dramatically alter their lives, and she's forced to make a choice. But after hearing her son's heartbeat for the first time, she doesn't know how she'll ever be able to let go.
---
Alfie Bloom and the Secrets of Hexbridge Castle – Gabrielle Kent
My Rating: 5 stars
Perfect for fans of J.K. Rowling and Roald Dahl! 
When Alfie Bloom inherited a castle and a centuries-old magic, his dull and lonely life was changed forever. But Alfie's new life has come with dangers he never could have expected. When Ashford the butler is kidnapped in the middle of the night, the castle comes under threat from a terrifying enemy. Trapped inside with only his twin cousins and best friend Amy, it's up to Alfie to defend his inheritance and prevent a terrible fate from befalling the whole of England!
---
Blossom and the Beast – R.S. McCoy
My Rating: 5 stars
*A paranormal romance retelling of Beauty and the Beast*
Blossom Frane is only weeks away from her transformation. On her eighteenth birthday, she'll find out her future branch of society and her totem, the animal form she'll be able to take at will for the rest of her life. Like her brothers, she's expected to be a brown bear of the religious branch known as Terra.
In the Alderwood forests, Blossom's bear blood is a valuable asset. Any day now, a rival clan leader will step forward and offer her father a hefty bounty in exchange for her hand in marriage. Blossom can do nothing more than sit back and wait to be traded to the highest bidder.
Determined to spend her last weeks exploring the Alderwood, Blossom sneaks away and manages to find Kaide Landel, a rising political star of the Pyro branch. Known for his violence and disregard for the religious teachings of the Terra branch, he's all wrong for the bear clan's prized daughter. But when the politician uses his wealth and influence to secure her hand, Blossom has no choice but to leave her family and marry him—if she lives that long.
---
Nevernight – Jay Kristoff
My Rating: 5 stars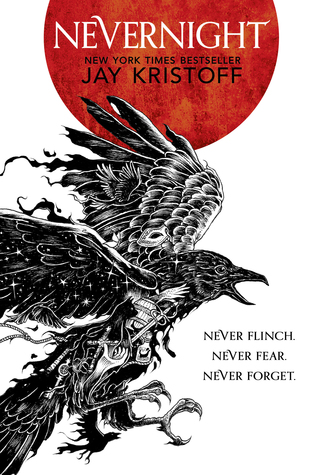 Destined to destroy empires, Mia Covere is only ten years old when she is given her first lesson in death.
Six years later, the child raised in shadows takes her first steps towards keeping the promise she made on the day that she lost everything.
But the chance to strike against such powerful enemies will be fleeting, so if she is to have her revenge, Mia must become a weapon without equal. She must prove herself against the deadliest of friends and enemies, and survive the tutelage of murderers, liars and demons at the heart of a murder cult.
The Red Church is no Hogwarts, but Mia is no ordinary student.
The shadows love her. And they drink her fear.
---
Tell Us Something True – Dana Reinhardt
My Rating: 5 stars
Seventeen-year-old River doesn't know what to do with himself when Penny, the girl he adores, breaks up with him. He lives in LA, where nobody walks anywhere, and Penny was his ride; he never bothered getting a license. He's stuck. He's desperate. Okay . . . he's got to learn to drive.
But first, he does the unthinkable—he starts walking. He stumbles upon a support group for teens with various addictions. He fakes his way into the meetings, and begins to connect with the other kids, especially an amazing girl. River wants to tell the truth, but he can't stop lying, and his tangle of deception may unravel before he learns how to handle the most potent drug of all: true love.
---
My Sister's Bones – Nuala Ellwood
My Rating: 5 stars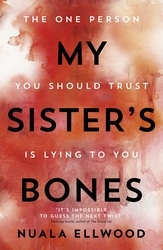 Are You Brave Enough To Go Back?
Kate Rafter is a successful war reporter. She's the strong one. The one who escaped Herne Bay and the memories it holds. Her sister Sally didn't. Instead, she drinks. But when their mother dies, Kate is forced to return to the old family home. And on her first night she is woken by a terrifying scream.
What secret has Kate stumbled upon?
And is she strong enough to uncover the truth . . . and make it out alive?
---
The One – John Marrs
My Rating: 5 stars
How far would you go to find THE ONE?
One simple mouth swab is all it takes.
One tiny DNA test to find your perfect partner – the one you're genetically made for.
A decade after scientists discover everyone has a gene they share with just one person, millions have taken the test, desperate to find true love.
Now, five more people take the test. But even soul mates have secrets. And some are more shocking – and deadlier – than others…
A psychological thriller with a difference, this is a truly unique novel which is guaranteed to keep you on the edge of your seat.